Breakfast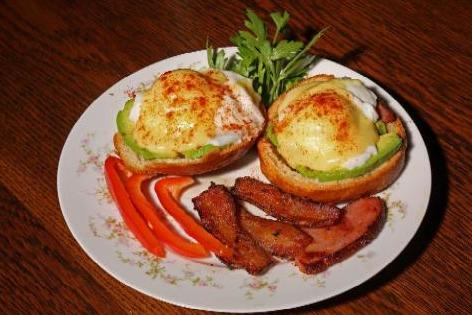 Barbara's day starts each morning when she grinds and brews the morning coffee, setting it out for guests of the B&B along tea water, hot chocolate and hot cider. The breakfast normally is available starting at 9:00.
Breakfast includes artfully arranged fruit plates, meats, juices and exquisite home cooked entrées. Among the entrées served are:
Egg Casserole
Finnish Pancakes
Waffles
And other creations

Finally, no breakfast is complete without a dessert! Various desserts are served at the end of the meal, including Maple-baked Stuffed Pears, Glazed-fried Peaches, Fried Bananas and Baked Apples. The dessert is surrounded by whipped cream and topped with flaked coconut, crystallized ginger, fresh fruit or grated dark chocolate.
We are happy to accommodate special diets and dietary restrictions.