October 24, 2016 by: Ted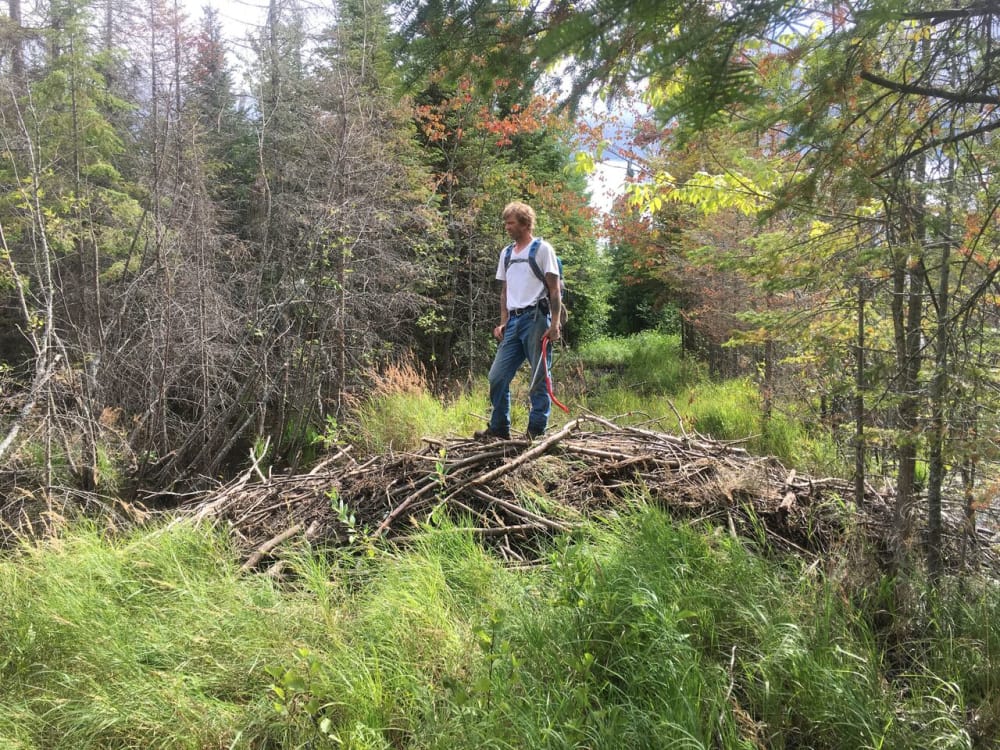 Beavers Busy on the Banadad
Beavers Busy Along the Banadad
This year the beavers have several construction projects underway along the Banadad Ski Trail. The first a beaver lodge, discovered earlier this month, is located about 2.5 km. in from the trail's west end and is constructed on and completely blocking the trail. To get around this lodge and pond that it has created we hope to move the trail onto the pond, after the pond freezes, and just go around the beaver lodge. Of course this likely means that we will not be able to groom from the west end trail head to the pond until it is safe to get onto this pond with the trail groomers.
The second beaver's project along the trail was discovered this past weekend during the Banadad Trail Association annual Volunteer Trail Clearing Day. A new beaver damn is located 12.2 km. from the east end trail head. Years ago there was a beaver dam here but eventually it burst. The beavers are now rebuilding an another dam at the same location. Luckly this new dam should not create any problem for the use of the trail. It may even be an opportunity to relocate the trail onto the new pond that has been created and bypass the hazardous gully now in use.
The beaver dam along the Tall Pines Trail still remains active and the dam is larger then ever. However, this trail has not been put out of commission. Last year a bypass trail was constructed around the dam and we had to wait only a short while until seepage from the dam froze and to open up the trail for skiing.