October 3, 2017 by: Ted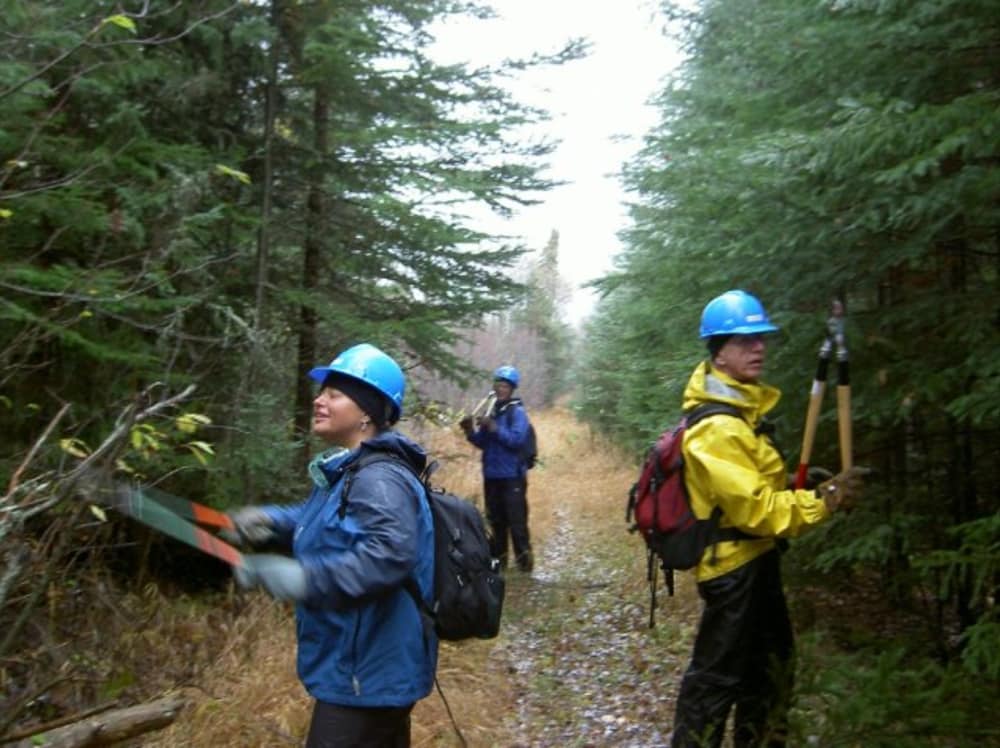 Banadad Trail Work Day and Eigihth Annual Meeting/Pot Luck Dinner 
The Banadad Trail Association (BTA) eighth Annual Meeting will be held- Friday, October 27, 2017 at the Schaap Community Center on the Gunflint Trail - next to the Fire Hall and just off the Lima Grade intersection. The meeting will be at 6:00 and will be followed with a Potluck Dinner; all are welcome to attend this fun evening.
The Banadad's Annual Volunteer Trail Clearing Day will be Saturday, October 28, 2017 beginning at 9:00 a.m. and last as long as you are able to stay. Meet at Boundary Country Trekking/Poplar Creek B&B, 11 Poplar Creek Drive, at 8:30 a.m. for tools and instructions. Lunches will be provided for all volunteers. Wear sturdy shoes and work gloves. Bring rubber boots if you have them. Dress for the weather, layers are best.

We will be clearing this past summers accumulation of down trees and brush to clear the trail for winter grooming and skiing. This is a fun way to meet new people and get some exercise.

For those from out of town who need lodging please contact Ted or Barbara at 800-322-8327 or email us at bct@boundarycountry.com. While lodging and meals will be provided by the Banadad Trail Association, a donation to the Association would be appreciated.