October 6, 2016 by: Ted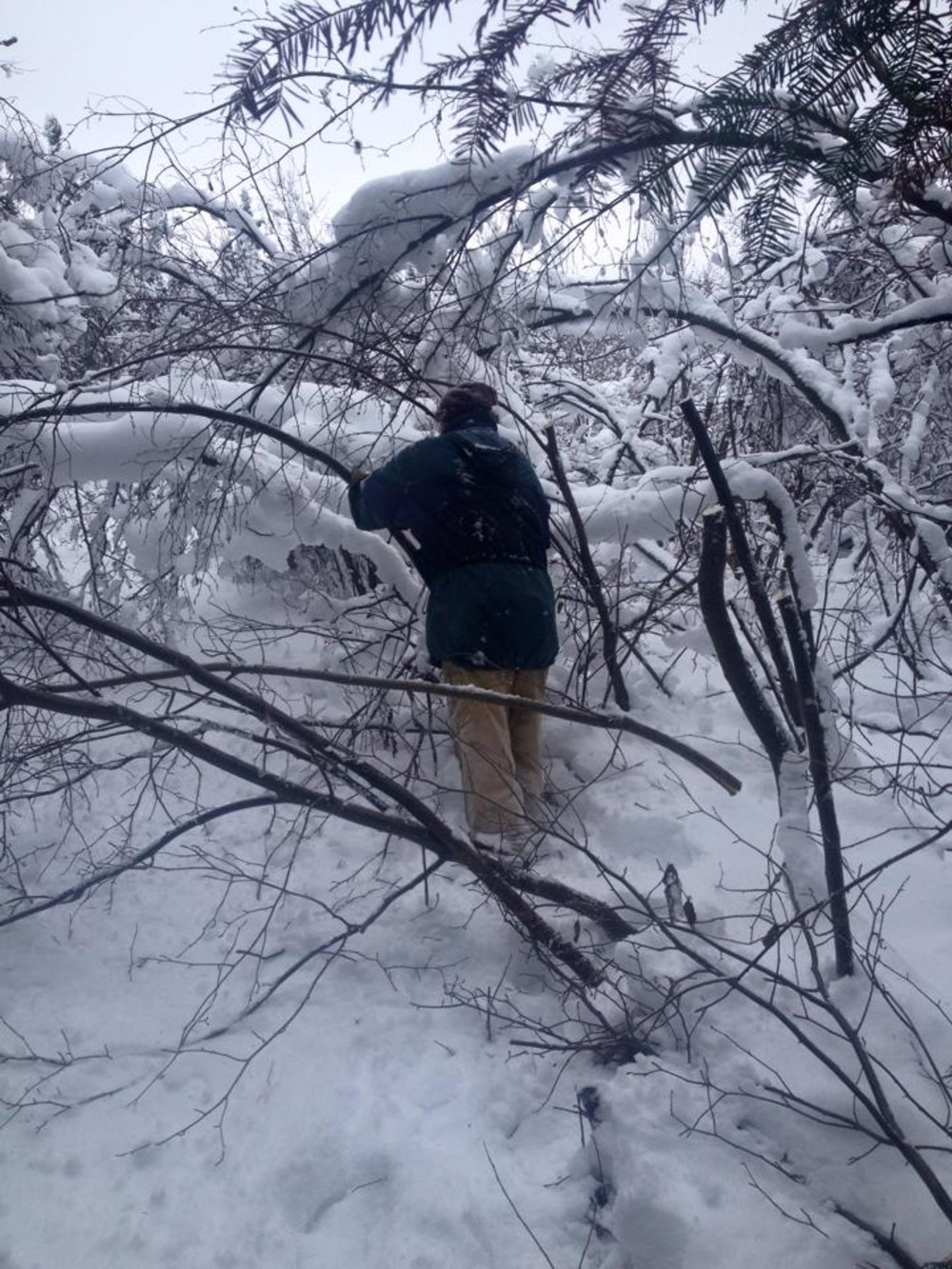 Banadad Trail Association Annual Meeting and Volunteer Trail Clearing Day
The annual meeting of the Banadad Trail Association (BTA) will be Friday, October 21, 2016 at the Schaap Community Center on the Gunflint Trail. (Next to the Fire Department, close to the Lima Grade intersection). The meeting will be at 5:30 pm and will be followed with a Potluck Dinner; all are welcome.
The Banadad annual volunteer Trail Clearing Day will be Saturday, October 22, 2016 beginning at 9 a.m.; Meet at Boundary Country Trekking/Poplar Creek B&B, 11 Poplar Creek Drive, at 8:30 a.m. for tools and instructions. .Lunches will be provided.
Last year a major Snow/rain storm struck the Banadad in mid December totally blocking the trail with snow weighted down brush and downed trees. While the Association spent hundreds of hours working to open the trail before the ski season began, we were only to clear about one-third of the trail. This year we must not only clear this past summer's accumulated brush and down trees but We must also clear much of which remains from last December's storm.
Above image is from last year's storm and has been cleared. This year the west end of the Banadad (eight miles) was cleared by the Minnesota Conservation Corp and all the trails outside the BWCA (four miles) have been opened thus far. But there is a lot of clearing within the BWCA that still have to opened. We realy need your help.
If you are coming from out of town and will need lodging please contact Ted Young at 800-322-8327 or email us bct@boundarycountry.com. We currently have lodging available for about twenty people. Also please RSVP if you plan to attend Meeting/Potuck on Friday night and/or Trail Clearing on Saturday. Locals call 388-4487.