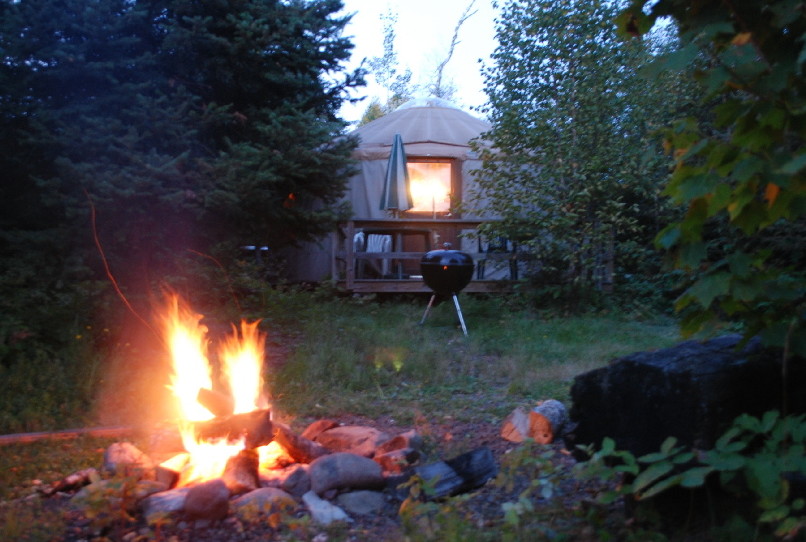 A True Outdoors Experience
Experience nature first hand and up close and personal when you stay in our Tall Pine Yurt. Arrive at our B&B with your gear to check in before hiking, skiing or snowshoeing the 1 kilometers to the yurt in the winter. In the summer with a high clearance car or truck you can drive in. We will bring your gear in if you can not drive in during the summer or in winter.

Located on BWCA Lake you have easy access to hiking trails, mountain biking, and ski trails in the winter. Your Yurt comes complete with a complimentary canoe, bunk beds, a kitchen with pots and pans, dishes, LP lights and a cooking stove with wood heat.
Tall Pines Yurt-Year round Rates- Midweek $90 first 2 people/night; Weekends and Holidays $105/ night; each extra persons $30/night.
Your pet- $20/night
Winter Ski Yurt to Yurt , one night at Tall Pines and the other at croft, car shuttle and gear shuttles Weekends $360 for 4 people: Midweek $325 for four people. Each extra persons $60.
people. Each extra persons $60.