Welcome to Poplar Creek Guesthouse B&B and WildTess Yurts
What are we doing doing this time of virus?.WE ARE CLOSED UNTIL FURTHER NOTIC
Barbara and I are pleased to announce that Poplar Creek Guesthouse B & B will reopen on July 1 after some delay due to covid-19 You can be assured that we wiil include following::

State of Minnesota's and local best practices health
standards


spotlessly clean and sanitized rooms
Our B&B and Wilderness Yurts are located on a peaceful lake next to the Boundary Waters Canoe Area wilderness (BWCA) just off the Gunflint trail and a thirty mile drive inland from the Lake Superior coastal town of Grand Marais, Minnesota. Here you will find truly secluded and peaceful lodging in northern Minnesota's north woods.
In Bed and Breakfast there are two lovely, comfortable rooms, delicious hearty continental breakfasts and beautiful scenery. We are now requesting that guests bring their own food. We have a compact kitchen in the Guest area. Also at this time, Trail Center restaurant has take out and window orders available. In the summer you can canoe into the Boundary Waters from our private dock or enjoy our hiking and mountain biking trails starting from the front door. Winter ski the Bananad Ski Trails or snowshoe also right from the front door. The B&B is ideal for outdoor enthusiasts or guests looking for a quiet-peaceful getaway. The area around Poplar Creek B&B is great for moose viewing, birding and other forest creatures watching.
Poplar Creek Guesthouses B&B is open year-round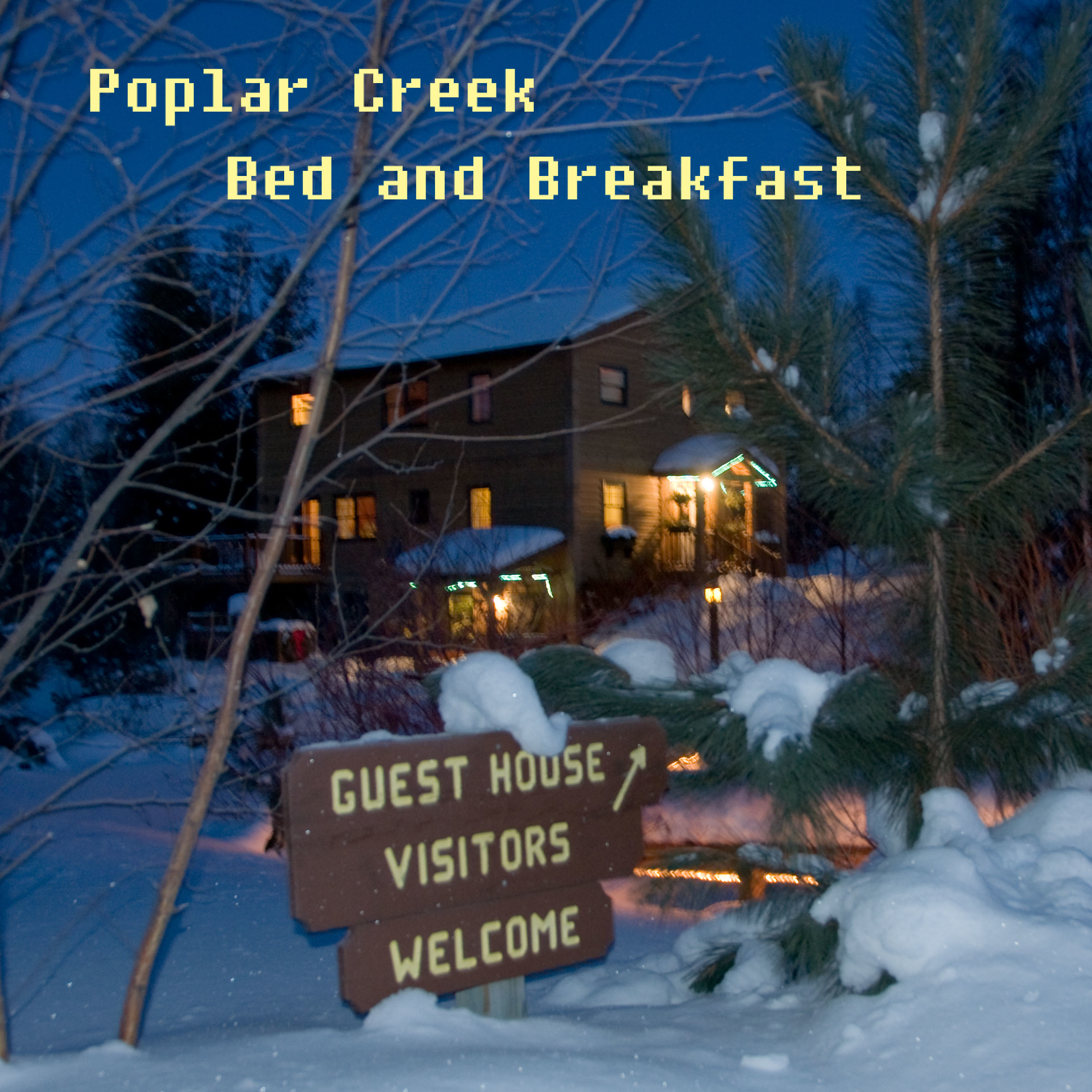 For those looking for a remote wilderness location try our yurts. The Tall Pines Yurt is located on a small BWCA lake, open year-round and only a kilometer from the parking area. From our other yurt - the Croft Yurt. is located along the Banadad Ski Trail and is only available in winter as part of our Yurt to Yurt Skiing program.
Interested in day trips in to the forest that surround us? Try one of our many day trips or you might be interested in one of our BWCA canoe adventure's we offer.
To view our newsletter click on Poplar Creek Courier Blog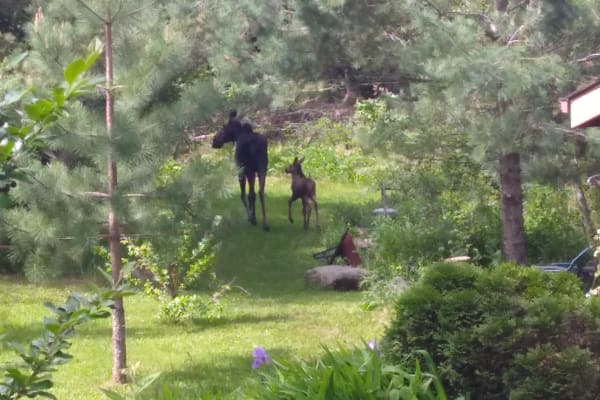 Mother Moose and calf strolling through B&B's yard
wldlife Abound in the Area Moose while they were going down in number they are coming back and we see them regularly around our area. Other animals you may catch a glimpse of are Timber Moose, beavers, otters, fox, bear and even a few deer.
Of course the forest is home to many kinds of bird- may call it a bird watch paradise.
Mother Moose and Calf in walking through B&B's yard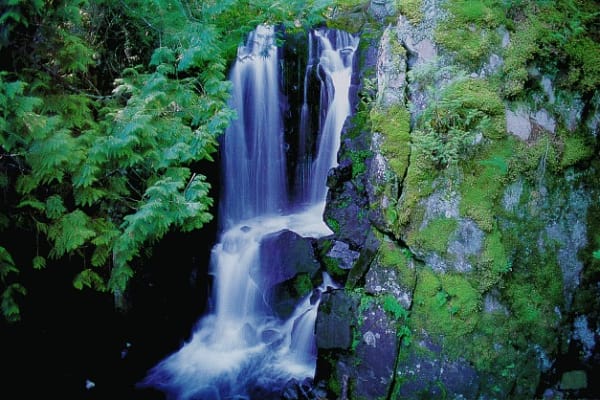 Canoe to Rose Lake Falls located along tihe Canadian Border
Among the many beautiful canoe trips is the stairway portage at Rose Lake with is fall and towering overlooks above the lake and views of Canada. You can also hike into Rose Lake or choose from dozen of other hikes along the Gunflint.
In winrter ski the Banadad- the BWCA's longest tracked trail or any of the 180 km of tracked ski trails the Gunflint Trail has to offer. As for snowshoe-this is almost unlimited in the area.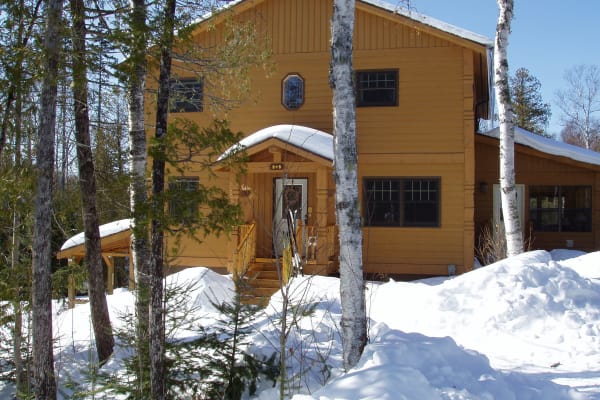 Poplar Creek Guesthouse B&B Open Year Round
Elegant B&B & lake cabin adjacent to the BWCA on Gunflint Trail near Grand Marais. Quiet canoe only lake-canoe, fish, swim. Whirlpool, fireplaces, WiFi, guests kitchens. Skiing, snowshoeing, biking hiking trails on site. Birding, wildlife & moose viewing.
POPLAR CREEK CLOSED UNTI FURTH NOTIC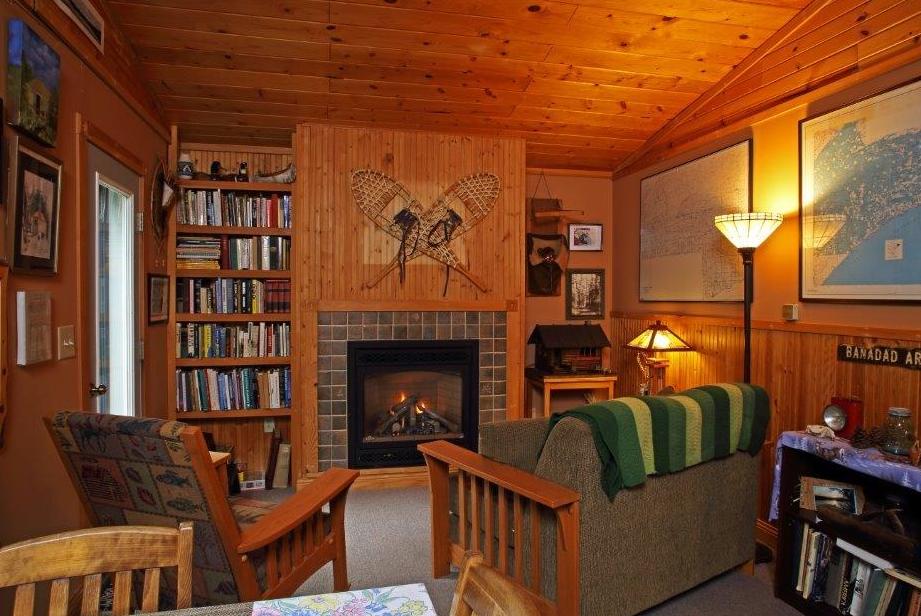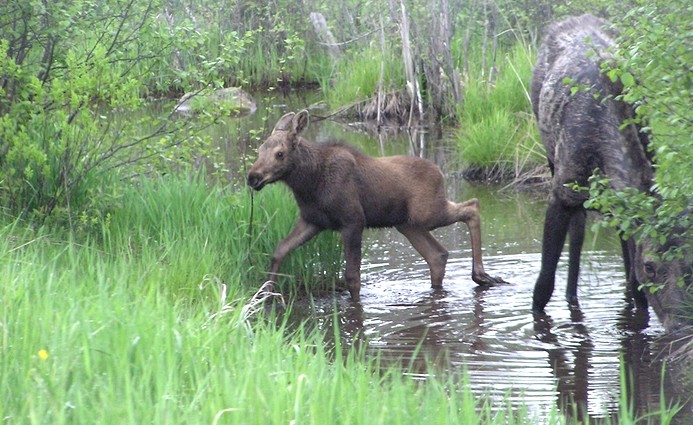 Wildlife viewing- Moose viewing, birding areas and more
Summer Canoe and Mountain Bike Rental;free use of paddle and row boat
Winter snowshoe rental- 4 miles of trails beginning right a our front doors
Skiing- 41 kilometers of classical groomed trail starting at our front door- ski the Banadad Ski Trail - the Boundary Waters Canoe Area (BWCA) longest track trail
Snowshoeing (6 miles regular hiked and endless trails within the BWCA and Hiking Trails starting at our front doors
BWCA Canoe entry points from our docks- Poplar Lake where we are located has four entry points.
Good bass, northern and walleye fishing in our lake
Swimming
Learn More
Sign Up Today
Subscribe to our newsletter and be the first to learn about our seasonal promotions and special deals.
By clicking "Sign Up" I agree to the Terms of Service.
TripAdvisor Reviews
We strive to provide an exceptional level of service for every guest, and are proud to have a 5-star rating on TripAdvisor.
View Reviews