Welcome to Poplar Creek Guesthouse B&B and Lake Cabin
B&B Special 20% off for Dorothys and Ollies rooms - weekend of March 17 and March 24. Two night minimum.Nestled in Minnesota' Northwoods Poplar Creek Guesthouse B&B and Lake Cabin overlooks a canoe only lake and next to the Boundary Water (BWCA) and only a short drive from the Lake Superior town of Grand Marais.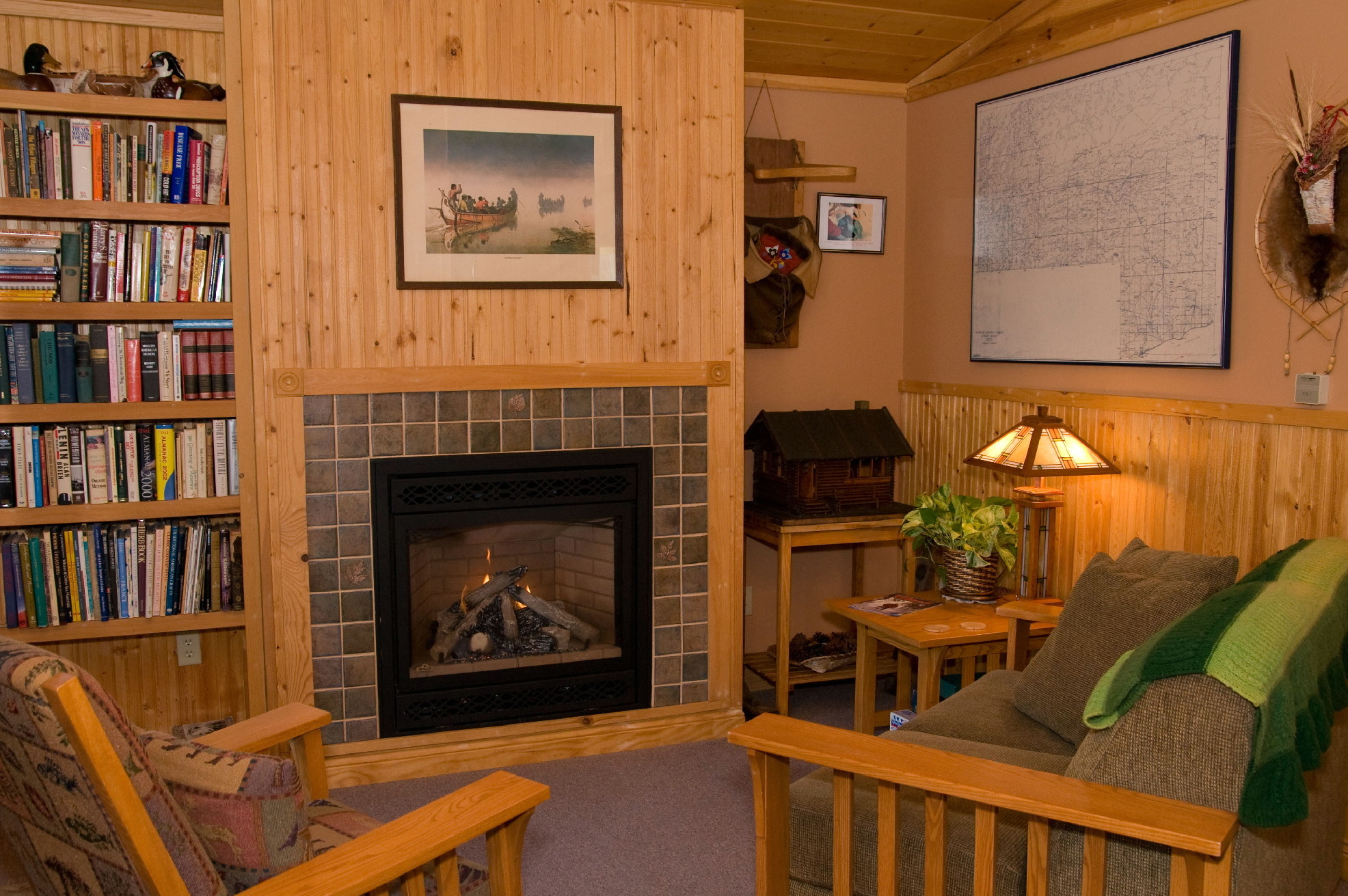 At the Bed and Breakfast you will find elegant rooms, delicious breakfasts and beautiful scenery In the summer you can camoe into the Boundary Waters from our private dock or enjoy our hiking and mountain biking trails starting from our front door. Winter ski the Bananad Ski Trails or snowshoe also right from our front door. The B&B is ideal for outdoor enthusiasts or guests looking for a quiet-peaceful getaway. The area around Poplar Creek B&B is great for moose viewing, birding and other forest creatures watching
.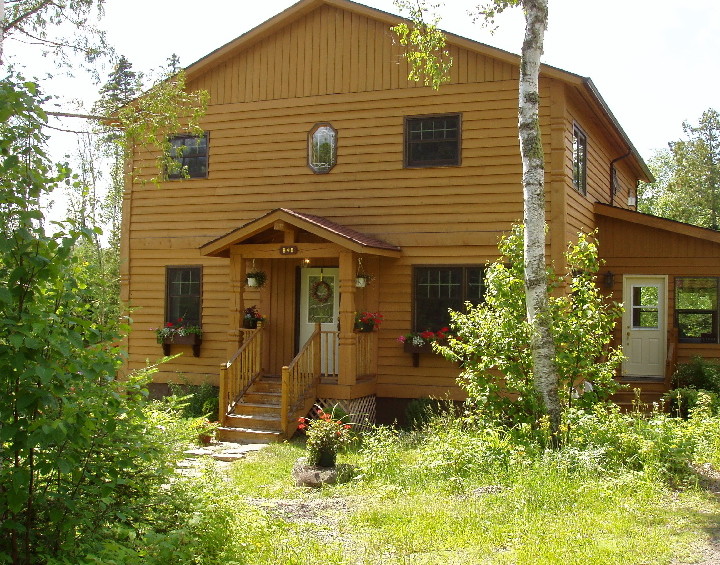 Near the B&B but not within sight you can enjoy and relax at our year-round two bed room Little Ollie Lake Cabin with its own dock and canoe. From the dock canoe into the Boundary Waters. The cabin is heated by off-peak electric and has a fully equipped kitchen, wood fired stove, sauna and satellite TV. Ski, snowshoe, hiking and mountain biking trails also start at the front door.
For those looking for a remote wilderness location try our yurts. The Tall Pines Yurt is located on a small BWCA lake, open year-round and only a kilometer from the parking area. The Croft is located along the Banadad Ski Trail is only available in winter as part of Yurt to Yurt Skiing.
To view our newsletter click on Poplar Creek Courier Blog
Area around the B&B and Lake Cabin
Wildlife viewing- Moose viewing, birding areas and more
Summer Canoe and Mountain Bike Rental;free use of paddle and row boat
Winter snowshoe rental- 4 miles of trails
Skiing- 41 kilometers of classical groomed trail starting at our front door
Snowshoeing and Hiking Trails starting at our front doors
BWCA Canoe entry points from our docks
Good bass, northern and walleye fishing in our lake
Swimming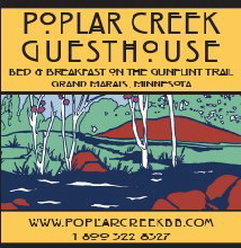 Sign Up Today
Subscribe to our newsletter and be the first to learn about our seasonal promotions and special deals.
By clicking "Sign Up" I agree to the Terms of Service.